Campus and Infrastructure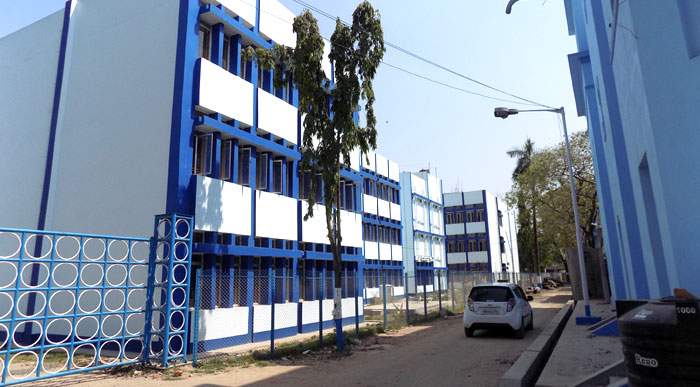 Thirteen Departments are spread over a considerably large premises comprising of one three storied and one two storied buildings. Five Science departments are Physics, Chemistry, Mathematics, Economics and Geography. Among the Social Sciences there are Sociology, Political Science and History. In the language group there are Bengali, English, Urdu,
The premise is divided into two distinct blocks. The Administrative Block consists of the Principal's office, the admission enclave, student's section, main Staff-room, Smart Class Rooms and Seminar Hall. Apart from the Central Library, each Department has its own Seminar Library as well. The Academic Block consists of the Departments, Central Library, Laboratories, Computer Lab and the Class-rooms. The College has forty-nine spacious classrooms spread over the three floors of the Academic block.
The Principal/Officer-in-Charge of the College is the administrative Head of the Institution. The working hours of the office are from 10.15 A.M to 4.30 P.M. Visiting hour at the Principal's office is from 11.00 A.Mto12.00 Noon on any working day. The office remains open during summer and Puja vacations except on designated holidays, Saturdays and Sundays.
The College has a
playground
common with the Jnan Chandra Ghosh Polytechnic College. Food is available to the student at a subsidized rate from a newly constructed permanent student's
canteen
. However, there is no
hostel
facility available in the College. The College has a Staff-Quarter complex at the back side of the Campus.
A
computer lab
has been set up for the students. The Department of Geography, Physics and Sociology use part of the Lab while dealing with their academic curriculum. For the rest, the lab provides with the facilities necessary to supplement their academic thrust.